News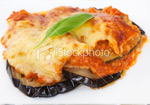 Melanzani alla Marlene


Slice the aubergines in half lengthways, leaving the stem intact.

Scoop out the aubergine flesh, so that you have 4 shells.

Meanwhile fry beef mince with onion in a pan and add

the chopped aubergine flesh and cook through

. Put the aubergines into the oven, sprinkle them with cees, butter and olive oil.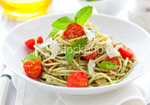 Cherry-Tomatoes with Pasta
Cut the cherry-tomatoes into half. Place cherry tomatoes on a baking tray and drizzle with high quality olive oil. Sprinkle with capers, salt, pepper and olive oil. Roast for 25-30 minutes at 200/250 °C until collapsed and lightly caramelised. Add the whole cherry-tomatoes to the spaghetti and add some mozarella too.